This is your first visit to this Page
It won't take as long next time.
You are Visitor 3,923 to this page
Another PhpPagecounter Magnum©

By: Wayne Baughan & WGREP

All the features of the Original with Detailed Tracking information.
To Try A Live Administration Demo Click Here

Another PhpCounter &copy Magnum Administration
Download it here Lic. GPL Downloaded 5702 times; 2358 Unique.
If you find this script useful, and would like to make a donation Through PayPal to help defray expenses, Click Below.
Screenshots Back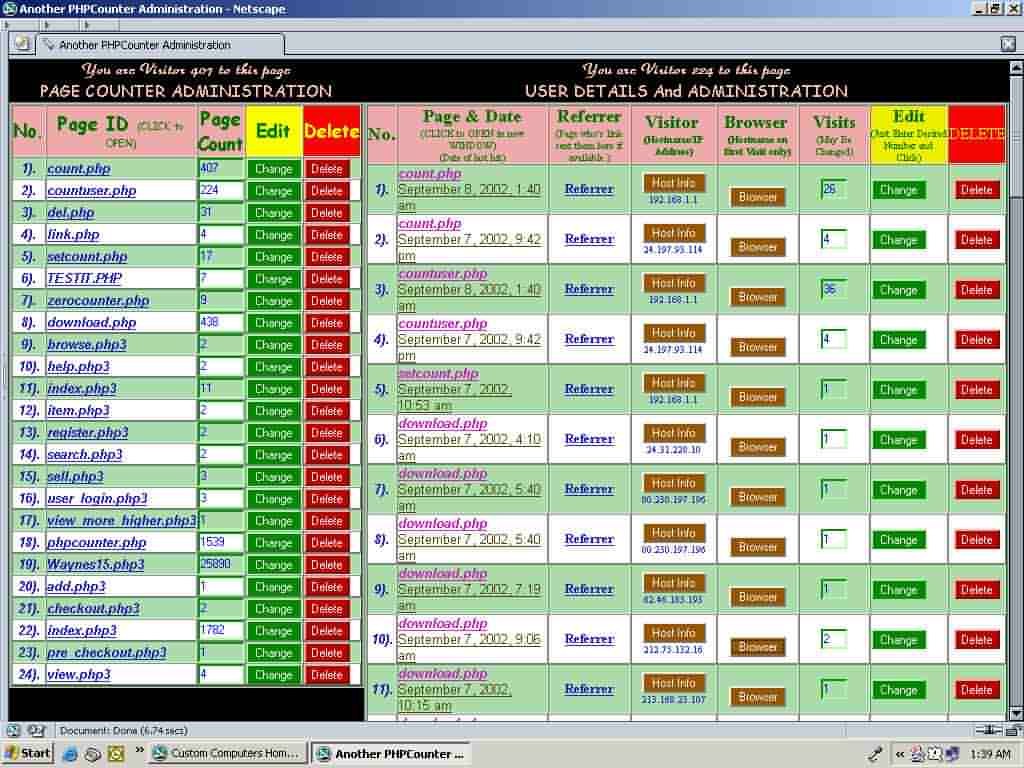 Gets IP Address, Host information, Date and time of the last visit to every page by every user, also counts every visit to every page by every user. Allows individual corrections to the counters and users individual page lines, and anything else I can think of.
It's Here Download Above Back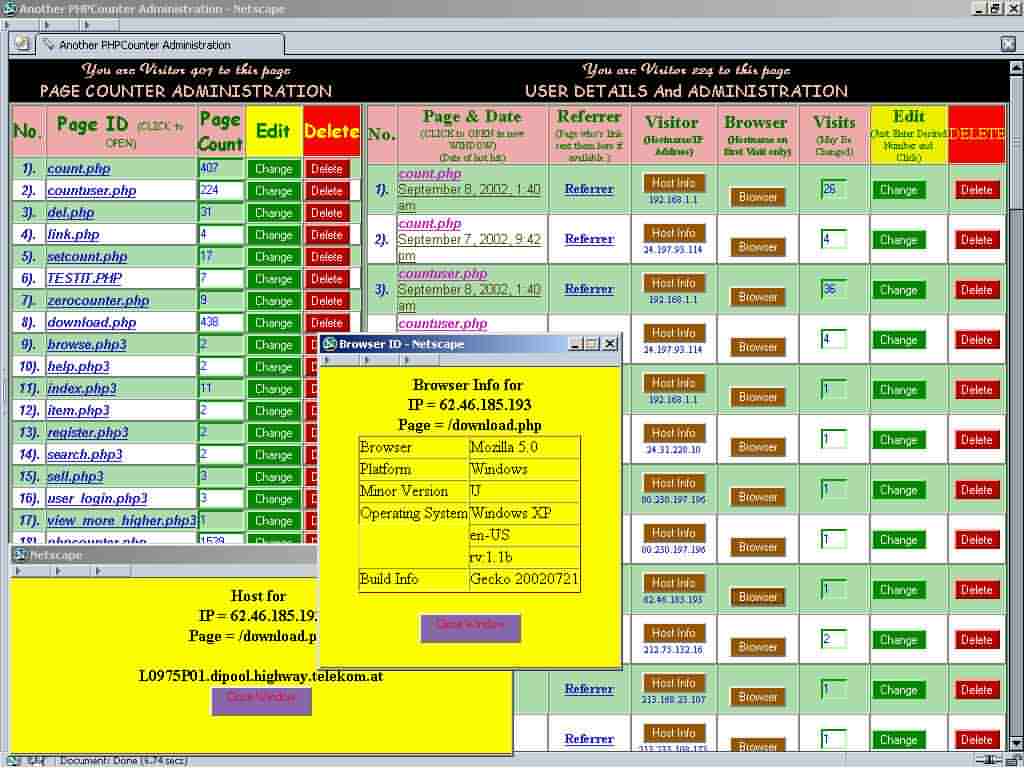 Click here toContact me about magnum version.